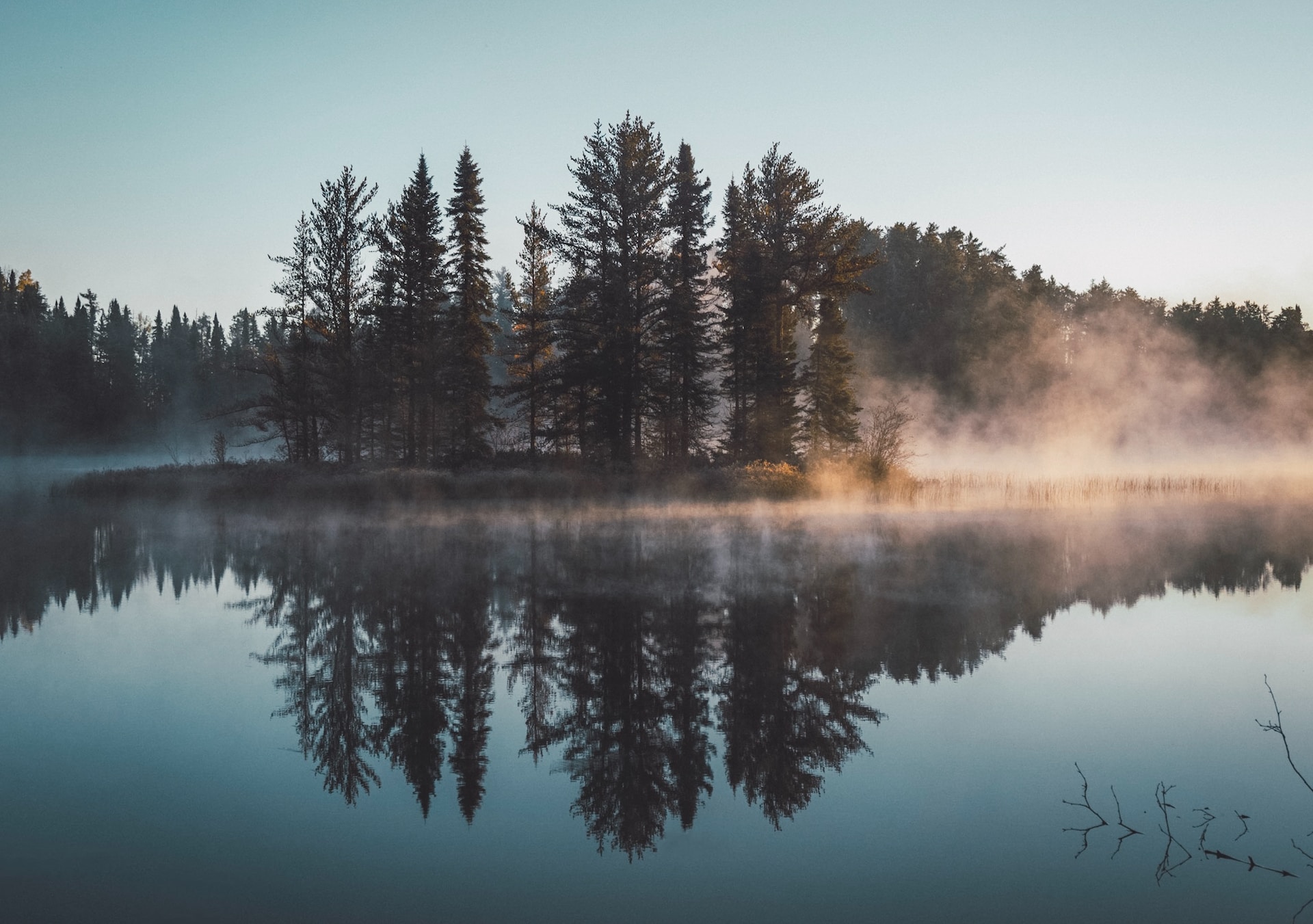 Welcome to sandpoint adventist
LEARN MORE
As a Christian church, Seventh-day Adventists are a faith community rooted in the beliefs described by the Holy Scriptures.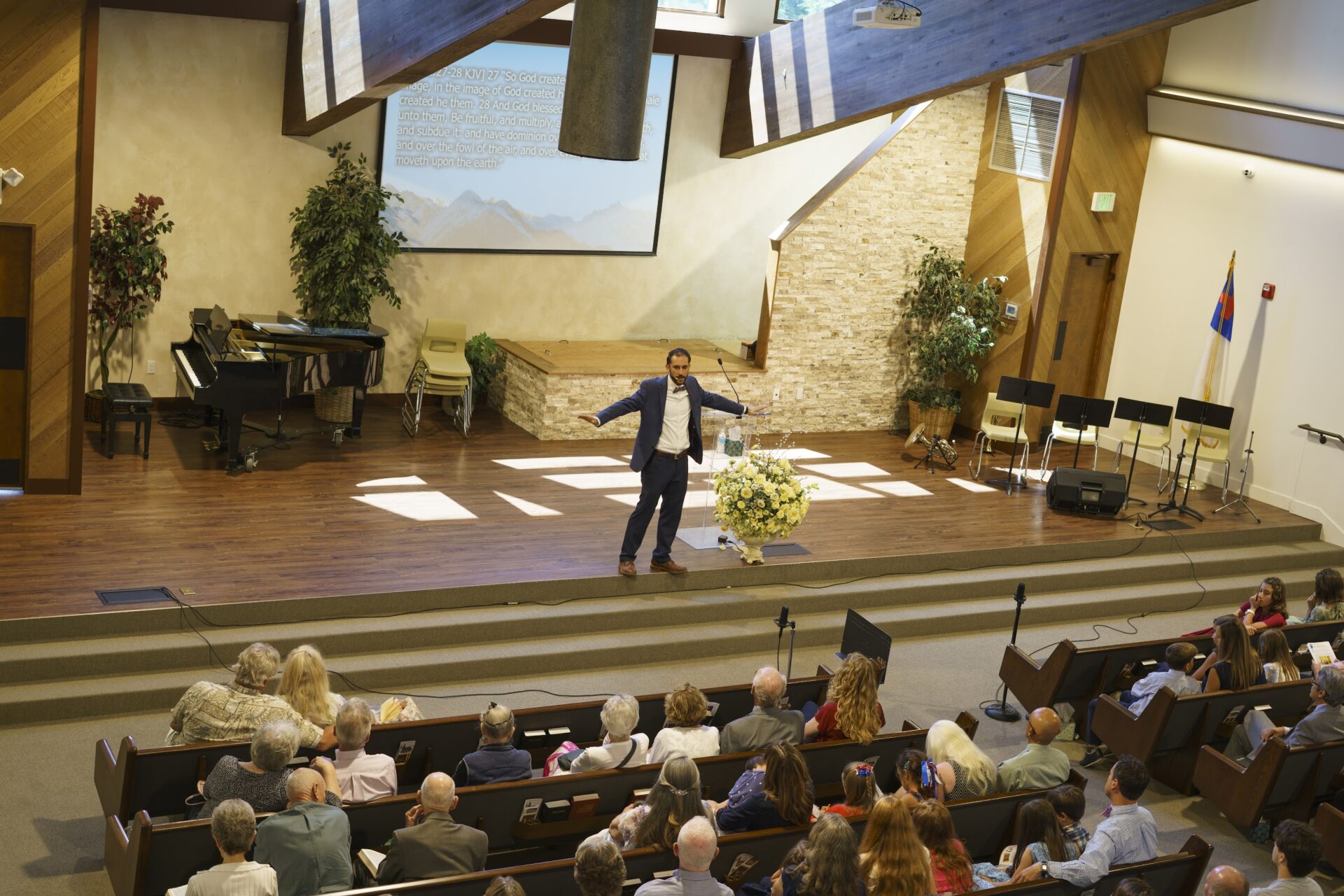 Join us Every Sabbath for worship
LEARN MORE
Join us for potluck after worship!
Sabbath School: 9:30AM
Sabbath Worship Service: 10:55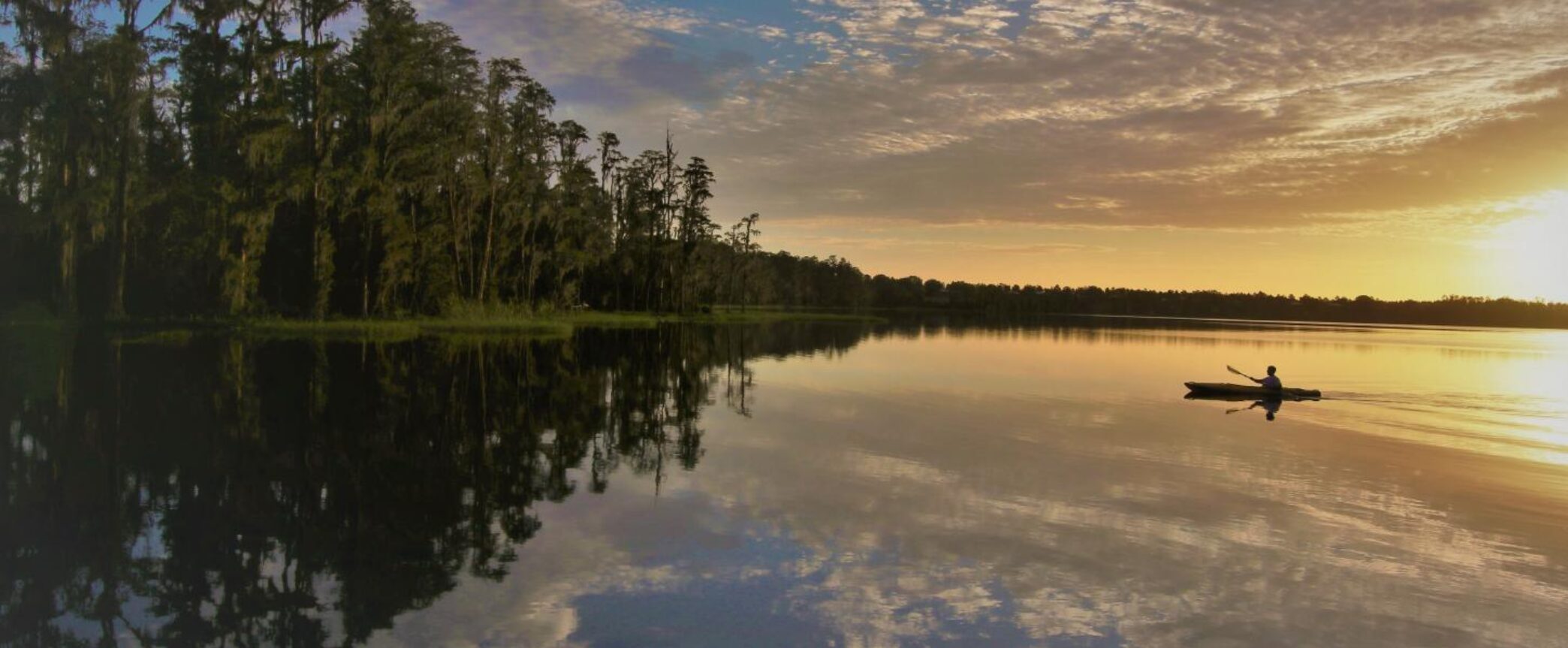 Subscribe Today!
Sandpoint Adventist is dedicated to proclaim God's final message of hope and warning to the world. We encourage you to explore our many eye-opening videos available through our YouTube channel filled with eye-opening information backed by Scripture.
watch us
on youtube
Don't forget to like and share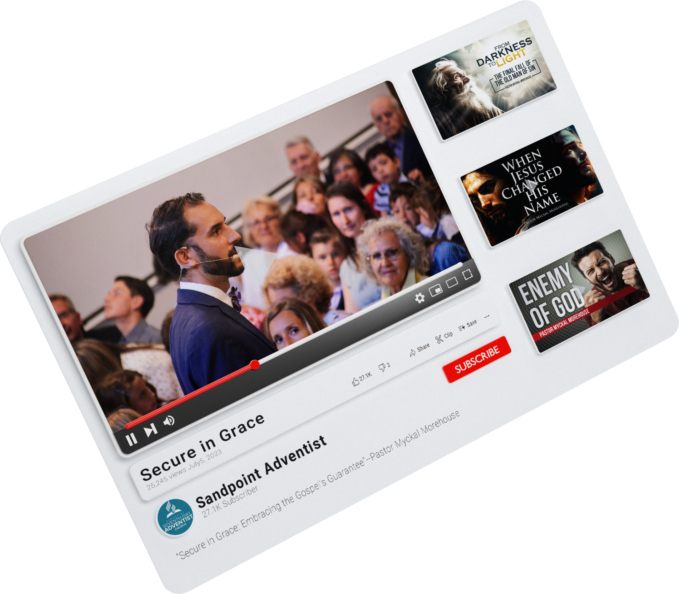 Pathfinders
& Adventurers
Sandpoint Seventh-day Adventist Church
Located at 2235 Pine St. in Sandpoint, Idaho, between Lake Pend Oreille and the Schweitzer Ski area in some of God's most beautiful countryside.
Our church is one of more than 60,000 Seventh-day Adventist churches around the globe. Like other Adventist churches, our worship services are on Saturday, the seventh day of the week, following Jesus' example and the admonition of the Ten Commandments.
Each week, people visit the Sandpoint Seventh-day Adventist Church to worship God. You are welcome to visit any week; all Adventist services are open to everyone.
Seventh-day Adventists are Bible-believing Christians who base our faith, hope, and future in Jesus Christ. The Seventh-day Adventist Church is a mainstream, protestant denomination with more than 19 million members worldwide.
In addition to our church activities, for 70 years we have operated a Christian school, now known as Sandpoint Junior Academy, for students from first to eighth grade. Find out what's going on at school.
We hope you'll enjoy your time visiting our website, and we hope that you'll visit us in person when it's convenient
Sabbath (Saturday) Service Times:
Sabbath School: 9:30 AM
Worship Service: 10:55  AM
Potluck Lunch: 12:30 PM
Sandpoint Seventh-Day Adventist Church
2235 Pine St
Sandpoint, ID 83864
208-263-3648
A Worldwide Church Family
The Seventh-day Adventist Church is a mainstream Protestant church with approximately 19 million members worldwide, including more than one million members in North America. The Adventist Church operates 173 hospitals and sanitariums and more than 7,500 schools around the world. The Adventist Development and Relief Agency (ADRA) works within communities in more than 130 countries to provide community development and disaster relief.
Current Sabbath school quarterly online!
Weekly email that provides updates and information on upcoming events as well as local and regional church news.

Christ centered programming for the entire family. Serving Sandpoint Idaho, and the surrounding communities.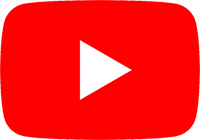 Subscribe to Our Youtube Channel
A great source for videos and resources on a variety of topics.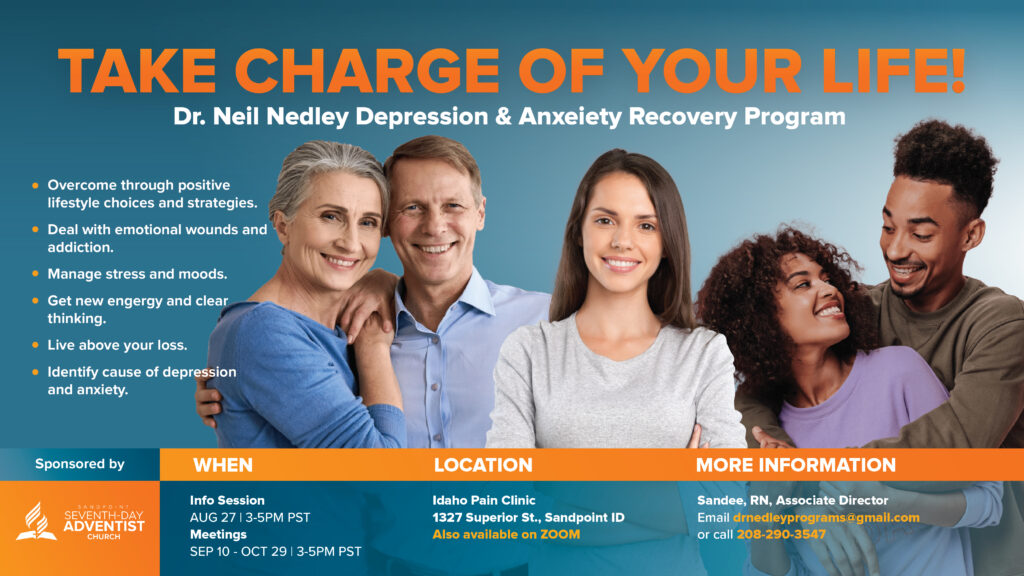 Depression & Anxiety Recovery Program
Take Charge of Your LIfe
Dr. Neil Nedley Depression & Anxiety Recovery Program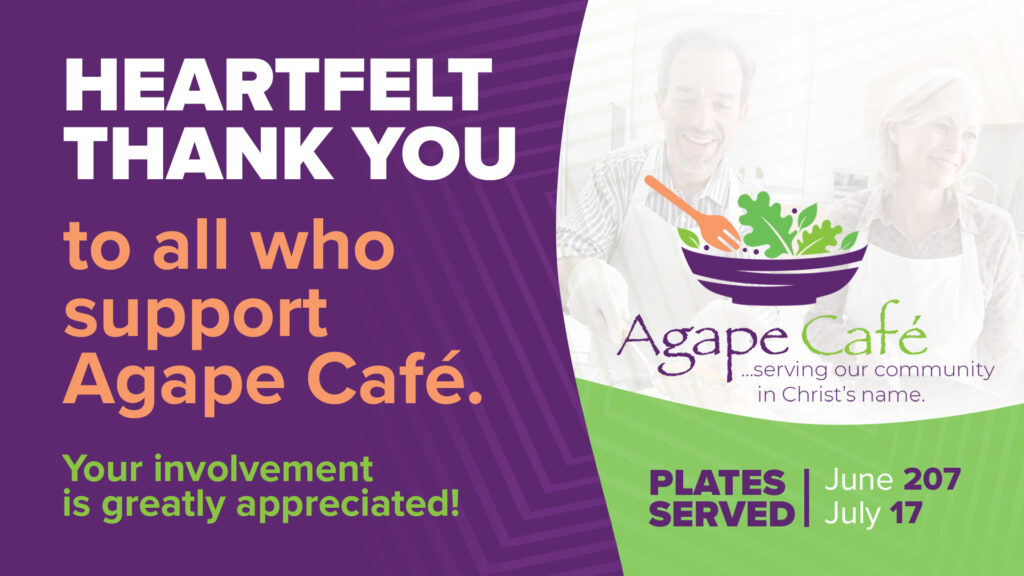 Serving our Sandpoint Community in Christ's name.
Your involvement is greatly appreciated!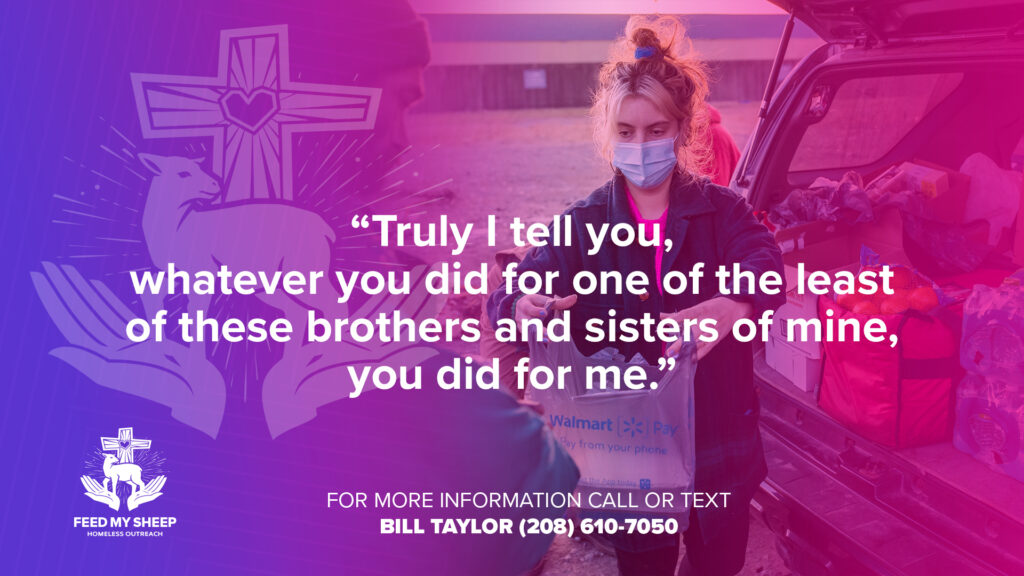 Feed My Sheep Homeless Ministry
Making a difference in the lives of those most in need.
Volunteers and support encouraged.
Empowering Lives and Nurturing Souls in Our Community Through Our Ministries
Sandpoint Church Community Services stand as a beacon of compassion and faith in our community, channeling Christ's teachings into impactful initiatives that resonate with both the community members and our dedicated volunteers. Through our homeless ministries, we extend a helping hand to the less fortunate, providing not only shelter and sustenance but also a sense of belonging and hope. Our soup kitchen serves as a nourishing hub that not only addresses physical hunger but also fosters connections among diverse individuals, fostering a stronger sense of unity. In tandem, our depression and anxiety recovery programs offer a safe haven for those battling internal struggles, guided by Christ's message of love, healing, and restoration.
Our prayer team is waiting to help!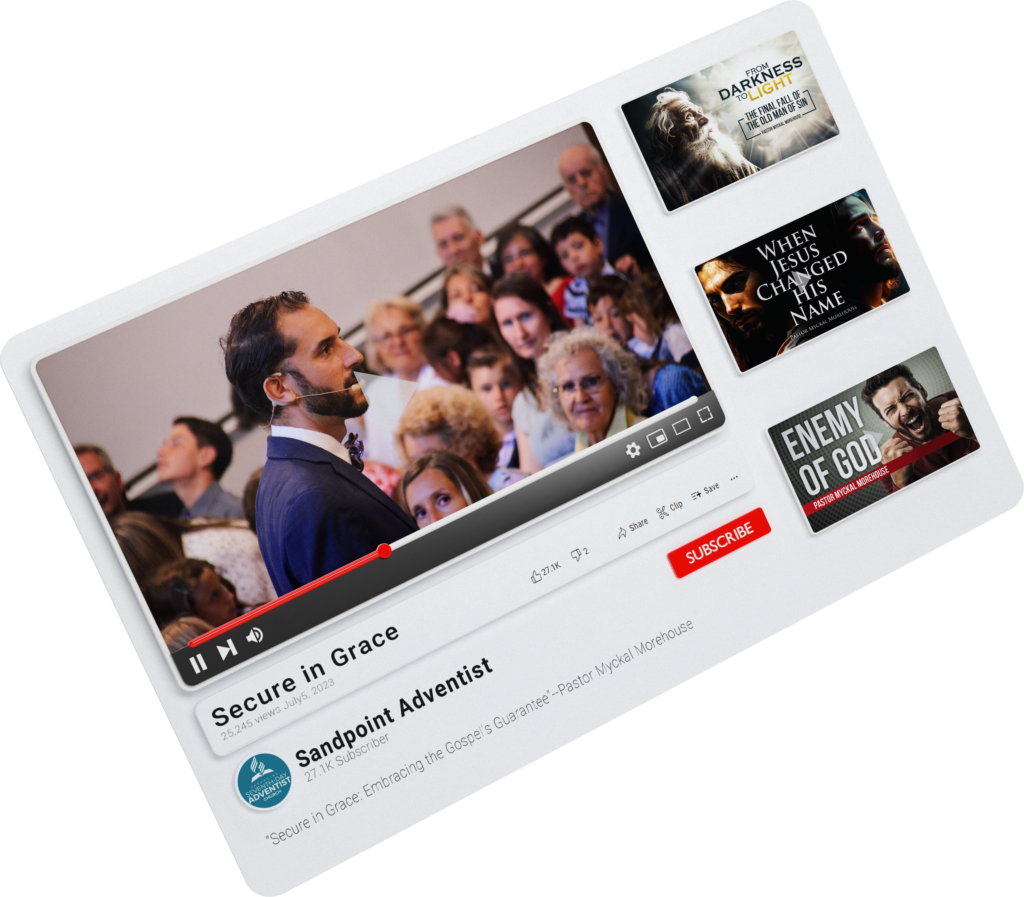 Why Not Subscribe to Our Youtube Channel?
Watch Live Streams Sabbath mornings, previous sermons and enjoy presentations by amazing guest speakers. Search categories and playlists we have prepared just for you!